These directions are for sewing a ribbing-style (not bound) neckband on a t-shirt. You can use ribbing/ribknit fabric, interlock fabric, or jersey that has some lycra content for the neckband. If you use a stable/non-stretchy jersey for this piece, the shirt may not fit over the head of the shirt wearer.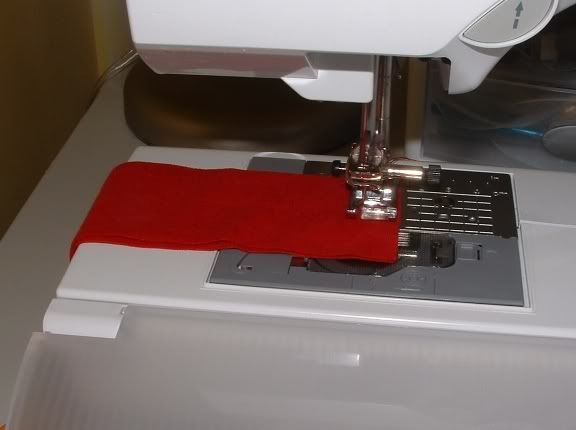 Step 1: Sew the neckline piece into a circle. I prefer to use my regular machine instead of my serger for this step as it reduces bulk. Make sure you backstitch at the beginning and end of the seam.
Step 2: (not pictured) Make sure the neckline piece fits over the head of the shirt wearer, if possible.
Step 3: Use your finger to press the seam open.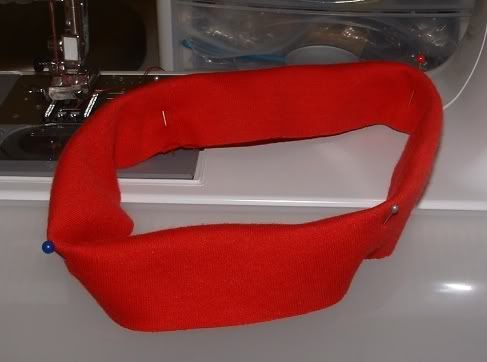 Step 4: Fold the neckband in half lengthwise (around the circle), and use 4 pins to mark the circle in equal fourths.
Step 5: Your shirt front, back, and sleeves should already be assembled. Fold the shirt at the neckline, matching up the sleeve seams, and mark the center front and back with pins. Fold the shirt again, matching the CF and CB pins, and mark the halfway points on each side.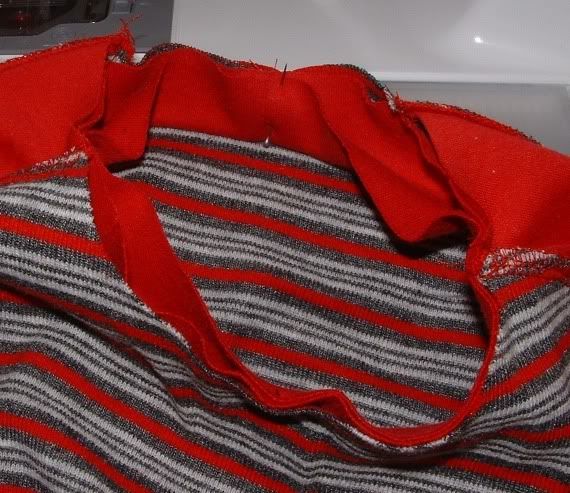 Step 6: Pin the neckband into the shirt, making sure the seam is in the center back, and matching all the pins.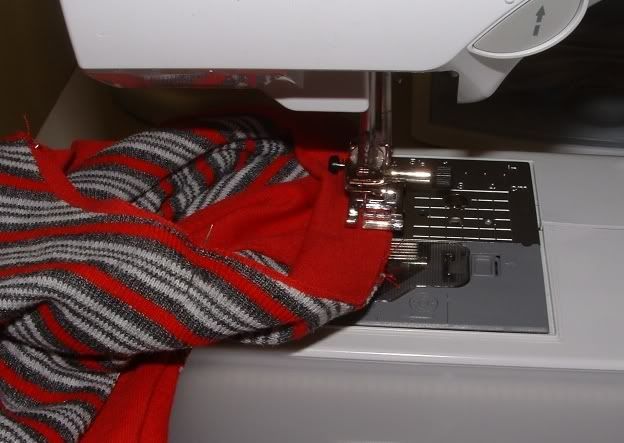 Step 7: Turn the t-shirt INSIDE OUT and sew the neckband to the shirt with the neckband on top. You will need to stretch the neckband as you go. Make sure all 3 edges match up, especially along curves. You can skip this step and just serge the neckband on, if you want.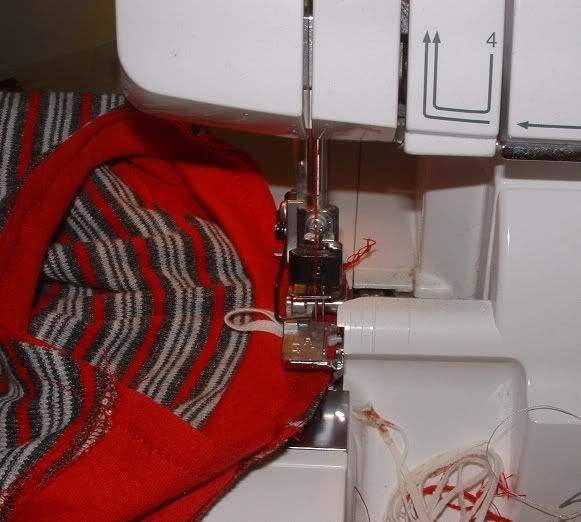 Step 8: Serge. If you want, you can sew in a printed tag or a bit of folded twill tape or bias tape to the center back. If you don't have a serger, you can zigzag your edges together for a more finished look.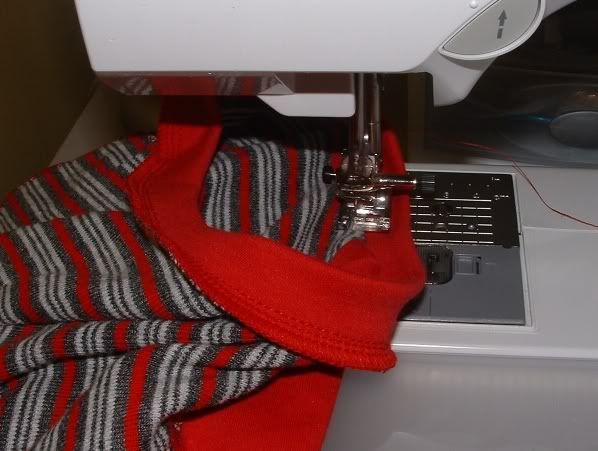 Step 9: Topstitch. Again, the shirt is inside out and I sew on the right side of the neckline. I use a normal straight stitch and I stretch the neckline a bit as I go. If I had a coverstitcher I'd use it here. The topstitching makes a nice finished look.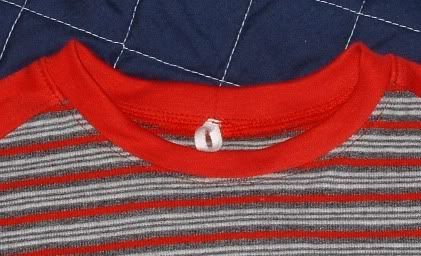 Finished!