Here's a sew-along for jeans-style front pockets that I put together. Enjoy!
There are 3 pieces--the pants front, the pocket facing, and the pocket back. Your pattern directions might have other words for these pieces. I didn't take a picture of the pieces before sewing them but you should get the idea anyway.
Step 1: sew the pocket facing, right sides together, to the pants front. Trim the seam allowances. I trimmed the one on the right, it's a little funny at the top there.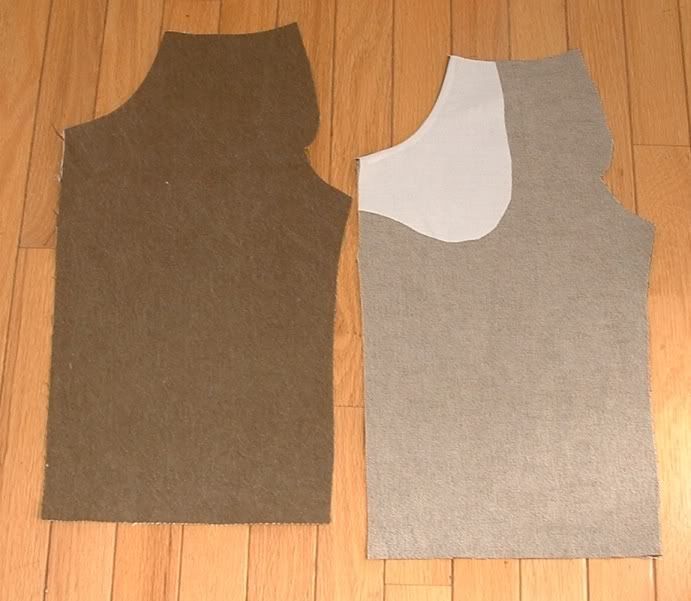 Step 2:
After trimming your seam allowances, flip the pocket facing to the wrong side of the fronts and press in place. Some patterns have you understitch, which is a good idea but not totally necessary.
Step 3:
Topstitch.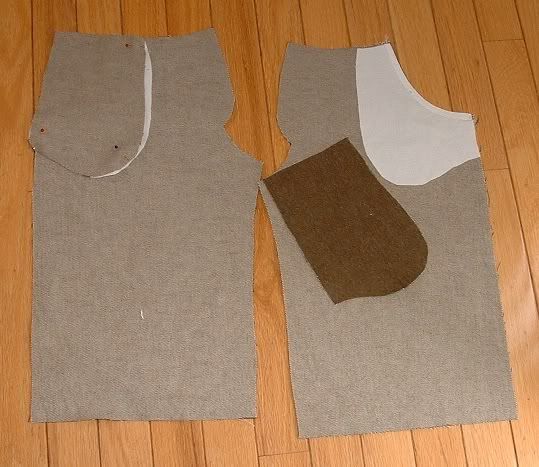 Step 4: pin your pocket back piece, right sides together, to the pocket lining. It didn't line up exactly for me but that's ok. I will sew the curved edge--from the red pin to the other red pin.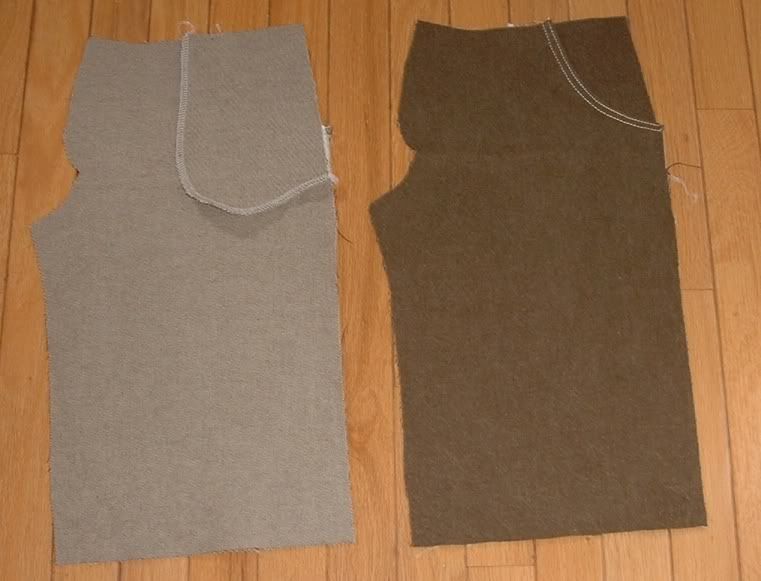 Step 4: sew that seam--here is a picture of the wrong and right sides after sewing: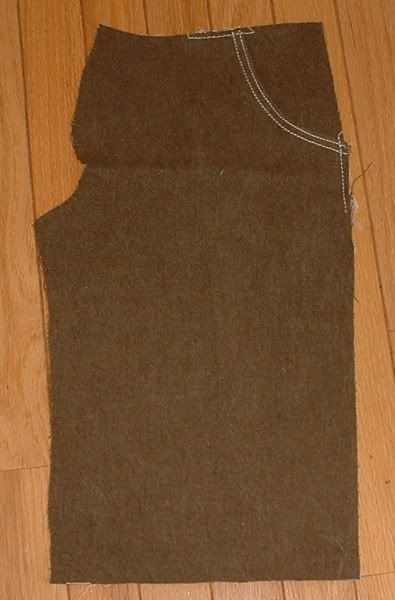 Step 5: Baste the upper and side pocket edges to keep the pocket in place when you sew the side seams and waistband. I used topstitching thread so it would show in the photo.
Still working on the formatting but it's a bit better now.